About Us
---
History:
The Meteorological Observatory was established on 1st July 1948 in the premises of Civil Aerodrome Campus, towards extreme southwest corner of the city Bhubaneswar, which later on upgraded to Meteorological Centre, and moved to its own building in the year 1975 and proffering the meteorological services of the state.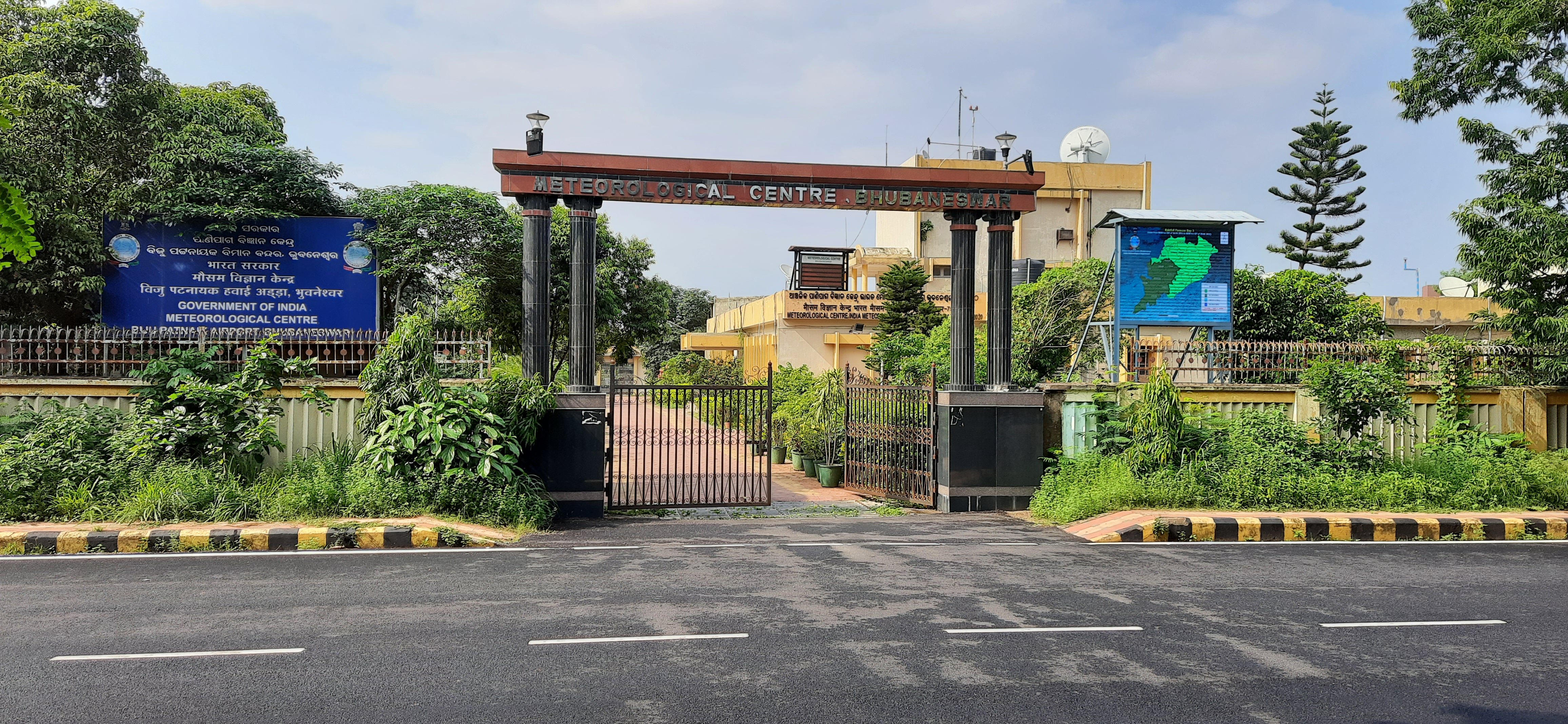 Services:
The Meteorological Centre Bhubaneswar and its sub-offices at Paradeep, Puri, Gopalpur, Balasore, Jharsuguda, Keonjhar, Hirakud, Sambalpur, Jharsuguda and Chandbali provides the public weather services for the state of Odisha. In addition, it also caters for the special requirement of Central and state Disaster Management Authorities, Cyclone warning, Flood monitoring and management agencies, Public Health agencies, Agriculture and Power sector. The service to aviation sector is provided through the dedicated Aerodrome Meteorological offices located at respective airports. For farming community and agriculture sector, the agrometeorological service is provided through Gramin Krishi Mausam Sewa
Vision:
The vision of India Meteorological Department is to provide efficient weather and climate services for safety of life and property and to contribute towards the national development.
Mission:
To make meteorological observations for current weather information and to issue timely weather forecast / meteorological information for optimum operation of weather sensitive sectors like agriculture, irrigation ,shipping, aviation Offshore oil explorations tourism,surface transport ,power generation and distribution etc.
To warn against severe weather phenomena like tropical cyclones, thunderstorms,dust storms ,wind squall,heavy rains,snow ,cold and heat waves etc ., which causes destruction of life, property ,agriculture etc.
To issue quantitative precipitation forecast for flood management to Central Water Commission and other Agencies.
To provide climatological information for planning agriculture water resource management ,industries , Oil exploration and other nation building activities,. To conduct and promote research in Meteorology and allied disciplines
To conduct and promote research in Meteorology and allied disciplines.

---